Martha's Loved Up Girly Time!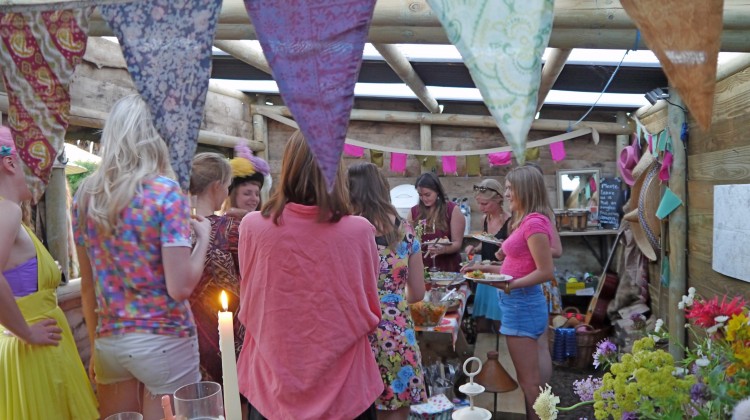 Sarah, Thank you so much for a truly incredible weekend.  We all agreed that it was quite possible one of our best weekends of all time!  The Welcome BBQ was delicious and the perfect way to kickstart the weekend.  Having such a large group (25 of us) didn't matter at all and we all pitched in to make breakfast etc.
The Bollywood class was exceptional and everyone looked so beautiful in the colourful saris and had such fun, thank you for organising it all with us and for helping set it all up.  We have all agreed to have a reunion here in the future.
Becky, Lucy and Martha's Hens.
Thank you so so so much! When I arrived on Friday evening and was unblind-folded, that first glimpse of the evening sun shimmering through the tall grass and beautiful tipis silhouetted against the sky, I felt like I had 'died and gone to heaven.'
What a perfect setting to have the most loved up, girly, pretty weekend of my life.  You guys have clearly put so much passion and care into creating this space and you can feel it all around.  You've started off something brilliant which we will carry through with us to the weekend of the wedding at the end of August.
Thank you
Martha (Mother Hen)