How it all started …..
12 years ago,  Sarah Lay (the Founder), stumbled across this extraordinary community living in yurts and was bowled over by these atmospheric structures!

So, inspired by these magnificent structures, she hired one …. a large, successful, March(!) party later and she was hooked.   Soon followed the birth of The Oxford Yurt Company and more than a few more parties!  In fact, fast forward to now and we are delighted that each year we welcome hundreds of happy Hens and many more guests in between.
Big tents aside, what else is on offer for hen parties?
Fun – Experience notes that a little bit of organised fun can help the flow of a weekend, especially when your group is a mixed bunch. For this we've experts on hand to provide everything from drumming workshops, bollywood dancing lessons to life drawing classes. The area also offers a wealth of beautiful countryside and historical interest with the White Horse of Uffington right on our doorstep.
Food – We provide on site private vegetarian catering; so are able to offer anything from relaxed street style food to breakfast hampers stuffed with homemade jams and granola.  Vegetarian? an abundance of research now demonstrates the environmental benefits of a plant-based diet, and though we've no intention of policing parties, while enjoying the the greater outdoors it only seems fair to respect it.
---
Great weather …well,  often we have it! Most people love the sun but without it you won't be disappointed. Actually, the British weather can work to our advantage; yurts accommodate all seasons, and a wet afternoon or a cold night quickly becomes a cosy few drinks, games and laughs around the log stove. Hen parties also have their own large wooden cabins next to their yurt or dome, providing great undercover shelters and a fun dining and kitchen area.
---
Our friendly team – As well as providing the food, we provide round the clock on site support. Whether its help with lighting your camp fire or directing you on a walk off site, there is always someone at hand to make your stay as smooth, easy and enjoyable as possible.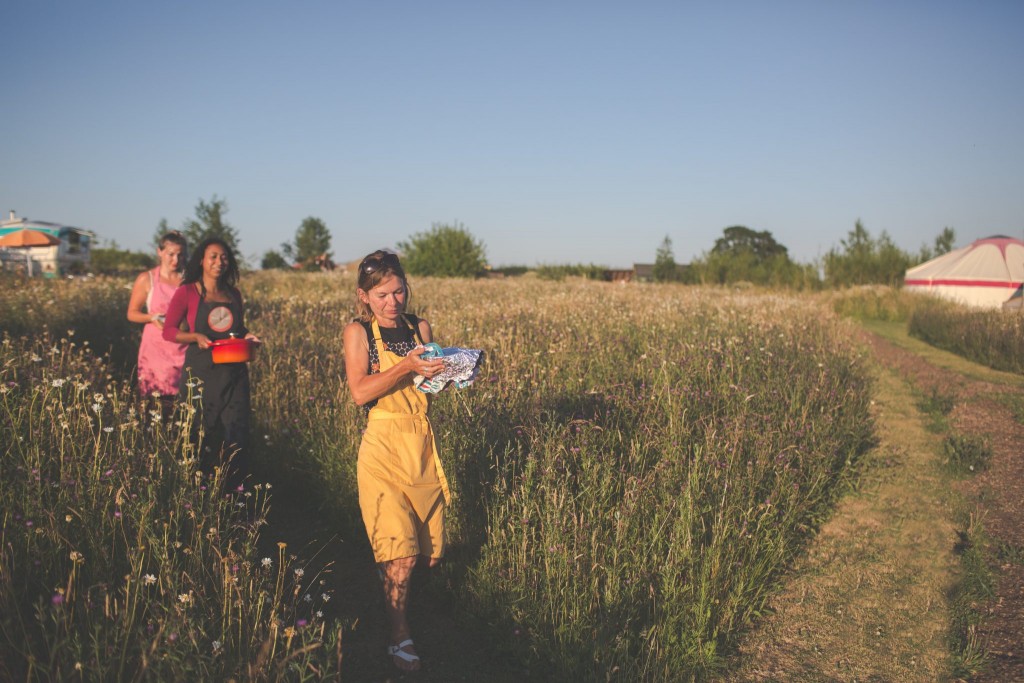 ---