"The Oxford Yurt provides a Magical backdrop for your celebration; step inside our sanctuary and feel the weight lift off your shoulders!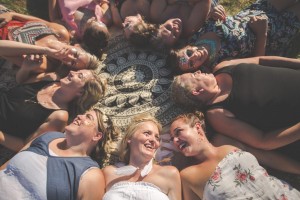 O
rganising a hen party can be a tricky task, trying to come up with agendas, activities and budgets to suit everyone… never mind hoping to impress!
At The Oxford Yurt, we strive to help you achieve your wishes, while using our expertise to ensure a truly memorable weekend.  This extends from planning of the party to your time here.
Fun for all.  In Uffington's rolling hills we are afforded a place to just 'be' whether sat outside in the wildflower meadow or around the campfire… that said, if your're after something livelier there's space for you to have fun… conjuring up cocktails at your own bar, rooting through your vintage wardrobe… and perhaps all before an 'old school' sports day.
Our eco-friendly/sustainable ethos is at the core of everything we do/offer, but worry not, there are no composting loos in sight and all your creature comforts are met, and often exceeded.
Cooking for you.  Our onsite kitchen 'The Hub & Hob' is central to the site. Your hosts Sarah and Michelle, both trained nutritionists, cook everything from scratch on the day using fresh organic produce grown metres from the site.   
Our Mission.  We don't see why you have to compromise health and fun and neither have our past guests.   Let your hair down but embrace the peace and beauty of the site, and we have no doubt you will return home smiling, invigorated and better connected to each other, and in our experience to nature, having indulged in bags of fresh air, creative home cooking and vast open blue skies for the weekend. 
---
Our 2023 Packages
Come and stay with us on one of the following 2 night packages with or without our meals cooked fresh onsite. We want you to  experience our delicious seaonsal food, as its one of our passions, but understand that purse strings are tighter than ever this year so this is why we have introduced a new self catering package.
See below various recommendations of local options you can have delivered to the 
Bed & Breakfast 

@ 

£225 per person 
2 x delicious breakfasts – 
Saturday breakfast hamper for you to prepare and cook
Sunday – a relaxing breakfast served from the 'Hub & Hob' our quirky field kitchen area (weather dependent)
Full Yurt @ £250pp (silent disco included)
Breakfasts as above plus Friday Food
For all packages: Arrive Friday from 3pm and depart Sunday by 1.30pm
See our 2022 breakfast and Friday Food menus here (But please note: our menus change, it is important to us that we cook with with the seasons. Smart Greens, our supplier, is in the next door field!).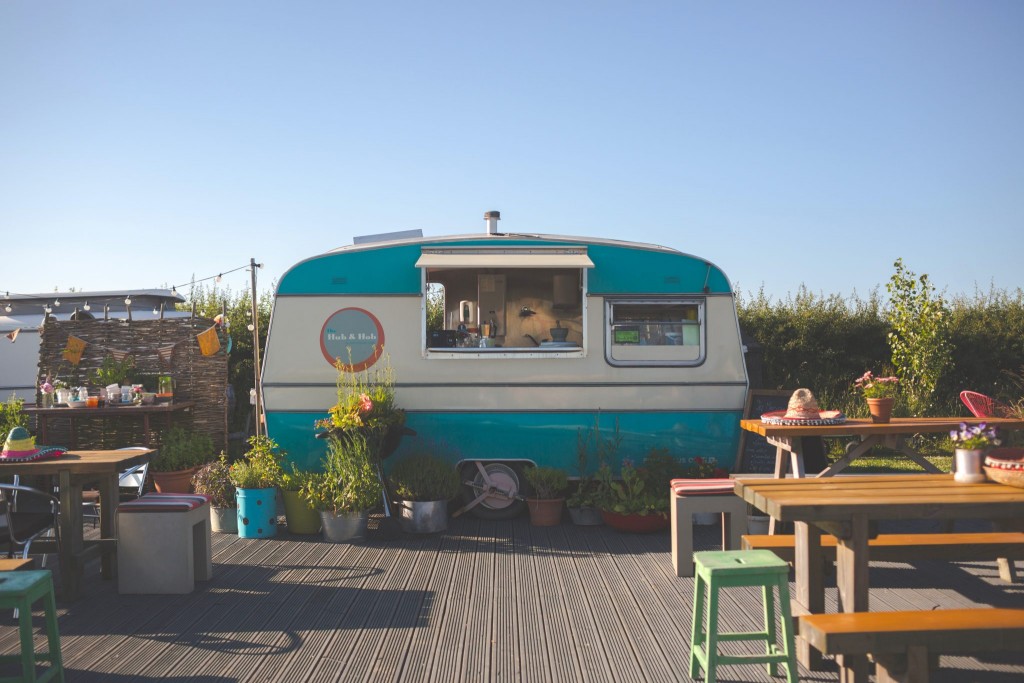 Activity/Entertainment 
Free to You: Equipment bag for 'Old School' Sports Games (hessian sacks, three-legged race ties, cones, tug of war rope), Yoga Mats, croquet and lots lots more
Saturday Entertainment add-ons: see our entertainment page for more details
Campfire for both nights (weather permitting).  Staff are on site during the entirety of your stay and will be at hand to give instruction on building a campfire.   Marshmallows and percussion instruments provided!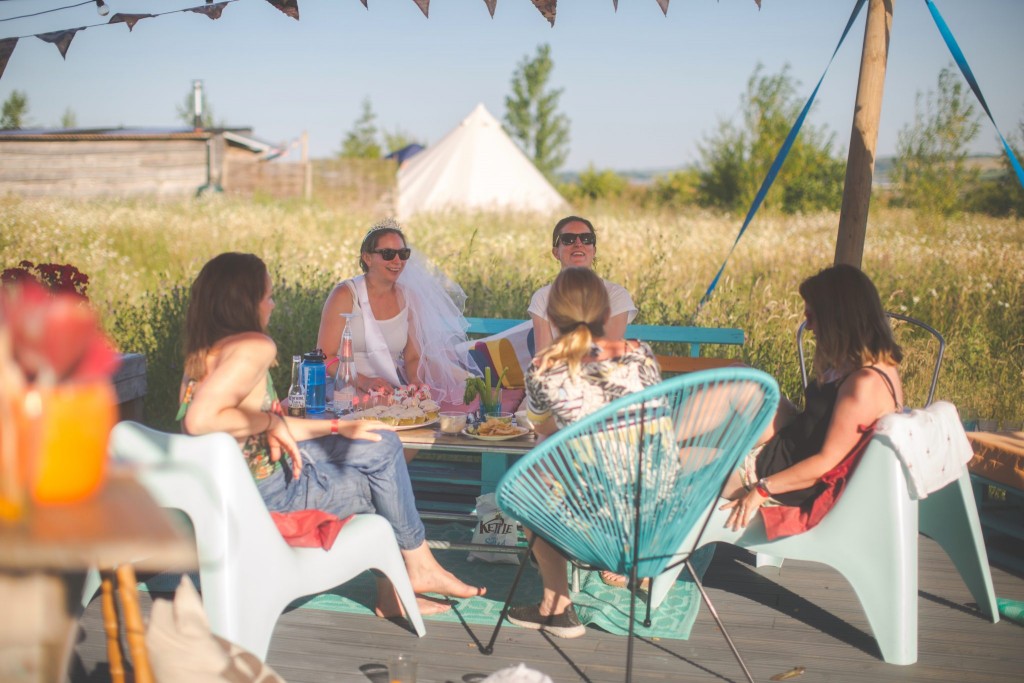 ---
Lunch & Dinner Options
Your own huts have a fully stocked kitchen but they are small, so if you are a large group (over 12) we advise that you keep things as simple as possible and use the below suggestions for other catering options:
Friday Food – This really is the best vibe to get your weekend celebration kick started!    If the weather allows you will dine on The Hub & Hob deck with the most magnicient views of the Ridgeway.   A new menu is being concocted for 2023, which will be fresh, inventive, healthy and always as seasonal as possible.  Substainability and supporting local artisans/producers is a value we always try to uphold.  We know it all tastes so much better if it is grown and cooked with Love!! 
OR bring a pre cook a chilli etc to heat up in your own kitchen.   Note there are no ovens in your kitchens, so don't bring pizzas to cook!
Saturday lunch – Either walk to our nearest village pub The Woodman Inn OR for smaller groups, a 3 mile drive and you have the mystical White Horse Hill to climb and take in the best views of Oxfordshire.   If you choose to do this then the better stop for lunch is The White Horse pub before returning to the site.
If you decide to stay on site then why not have a decadent afternoon tea delivered from Buscot Tea Rooms, we have all the vintage crockery to put this traditional English affair together!
Please click here to take you to 'The Camps' page for details of each camp and what's provided