Let Us Entertain You
E
xperience notes that a little bit of organised fun can help the flow of a weekend, especially when your group is a mixed bunch.  So we have sourced skilled, fun providers that understand the dynamics of hen parties and work hard to give you a high quality, memorable experience.

However, please don't worry about filling every possible moment.  The beauty of our site is that it is a magical setting which you will want enjoy without a hectic agenda, so we recommend only a maximum of two.

---
Exotic Headdress Workshops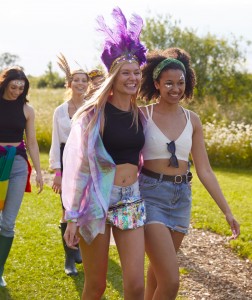 Artist and stylist Debra Luker will be sharing her knowledge and tips with you.  She brings her experience in theatrical stage sets, backdrops and prop making.  Her enthusiasm, creativity and passion for the unexpected will fascinate and delight you!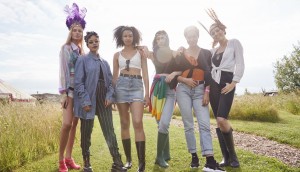 Debra will guide you step by step, creating  your own unique headdress. Using a huge variety of materials (feathers, fabrics, jewellery, ribbons, trims, wools, pom poms, paper, branches, mosses, cottons, shells and all sorts of treasures).  You will be taking home something that is both a work of art and an addition to your wardrobe!
---
Silent Disco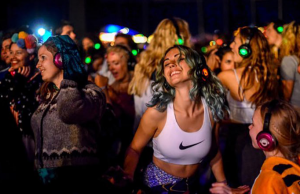 Hire our wireless headphones, plug in your own playlist and away you go.  Disappearing into your favourite tunes whilst dancing around your campfire under a star studded sky (hopefully), it is one of the best ways to end your last night with us!

---
Cocktail Classes
We work with Sandy's On the Move,  experts in delivering a fun and informative 1.5 hour tasting, you can tailor make your class with your group's favourite tipple, a great to ease your way into your Saturday evening festivities. 
---
Be Pampered
Our qualified therapists will come to the site to deliver soothing treatments – either within the tranquil interior of your Yurt or Dome or on your private outdoor decking area.

---
Yoga 
Reinvigorate and have fun either within your yurt's cosy confines or within our Willow Circle with an hour of yoga, this is sure to recharge you for your day ahead.   Lucy, a qualified teacher, will guide you through a class to meet all your abilities.   We provide yoga mats free of charge should you wish to do your own.

---
Life Drawing Class
Learn and laugh together enjoying a life drawing class with a nude model. During this art lesson you will learn a few basic techniques about drawing and seeing, with guidance from your tutor Laurie Plant.
---
Bollywood
Crank the volume up and join London dance tutor Gita for a whistle stop tour of Bollywood dancing*. Dressed to dazzle in sarees, bindis and bangles why not try a 2hr class which is sure to entertain. With a dance learnt you'll have plenty to show for your weekend away.
Click here to see one in action!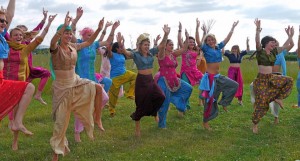 ---
Flower Crowns
Relax and chat together with Willow & Fern Oxford, creating your own gorgeous flower crown. The perfect warm up for your evening festival theme.
Check it out here
---
Live Music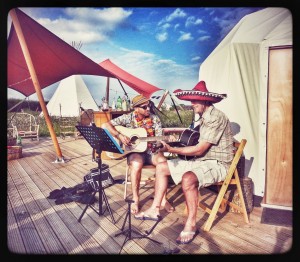 Whether it's a duo or trio (or even more) we can source musicians for your party to entertain you; undoubtedly the perfect end to your last night.  Click here to see them in action

---
Outdoor 'Old School' Sports Day
For FREE why not use our site's beautiful open space and recreate your junior school sports day; borrow our equipment for sack and three legged races, tug of war etc., it is the simplest way to have a giggle!
---
Drumming up Fun
Ray of 'Drum With Us' provides a 2hr workshop that compliments a stay in a yurt or dome perfectly. Sat in the round people find it easy to connect while Ray ensures a lot of laughs and the creation of some very good sound!
Click here to see it in action

---
Hula Hooping Classes
Fitting with the Festival Vibe the site provides this an fun and interactive class that will have you in fits!  If your group doesn't know each other well this is a great ice breaker!
---
 Cinema Night
Why not hire our projector to be set up in your cosy yurt, making your 'Mr and Mrs' recording more of an event or just bring your own favourite film and snuggle down!

---
Please contact us for a price list and more details on all of the above