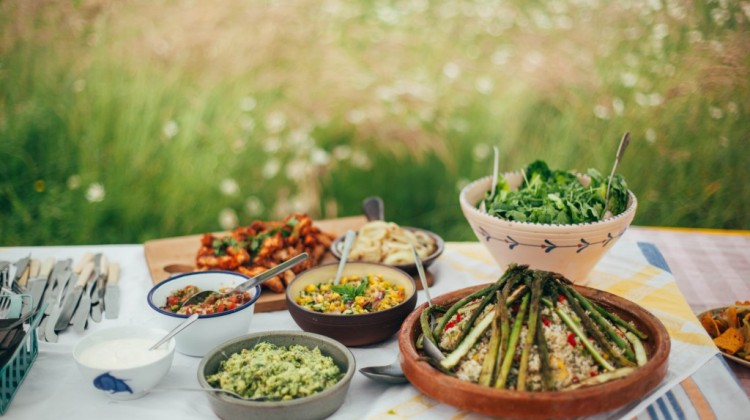 The business is now coming close to clocking up nearly 100 hen weekends…..so it was really wonderful for me to be asked to host a 25th Wedding Anniversary for Amanda and Charlie. This is what it is all about ….in sickness and in health, for better, for worse….. and loads of perseverance!! so hang in there Hens! Thanks Amanda and Charlie for letting me share such a great achievement! 
"Thank you, thank you for such a special party. It was truly fabulous. I just have to think about the day and it makes me smile.  I feel so uplifted when I think of the yurt and the idyllic location. As Charlie said to 'hear' such silence was most magical. A HUGE thank you also to Guy and Isabella for all their hard work. None of you stopped. I felt so spoilt being looked after so well, and my expectations were truly met and well beyond! 
I truly don't know where to start in telling you how magical your set up is. It is so beautifully laid out, I even loved the loos! I do hope that you get other types of parties coming to visit as it really is the perfect combination for all ages. This morning I met up with my big sister, they seemed to enjoy it as much as us, and they are hard to please! My mother in law was raving about it on the phone last night and my father in law wants to come again!
We had such a lovely day, and you were quite right the weather didn't matter a bit! I think once the photos are up you will see how many smiles are adorning the guests faces. 
Thank you from us all, Your care and attention to detail were very much appreciated especially by me!"