A Sketch of The Site Layout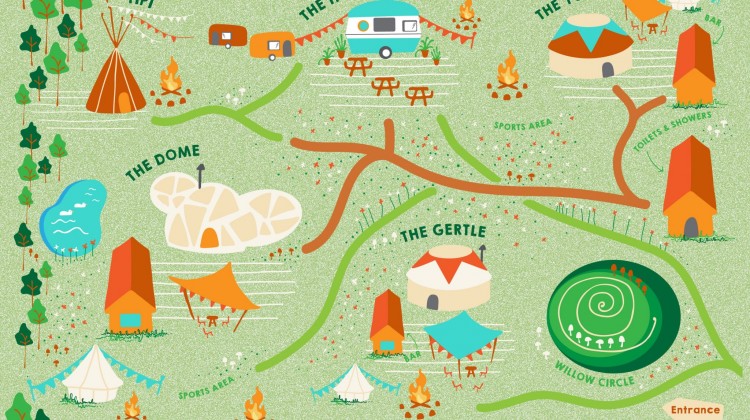 This gives you an idea of the layout of the site.  With three unique glamping sites, we are able to cater for every party. Each venue has its own spacious indoor hut with kitchen, seating and dressing up area, as well as outdoor lounge space that ensures all your party's needs, come rain or shine. For help and some of the best street food you'll find, the 'Hub & Hob' is central to all.
Though there may be up to three parties taking place simultaneously (during our peak months), each venue enjoys plenty of privacy and exclusivity.   And if are after a Festival Vibe for your party you will find the relative proximity of the others only enhances this feeling!